Welcome to
St. Isaac Jogues
Knights of Columbus
Council 11098
Thanks to the efforts of Father Michael J. McGivney, assistant pastor of St. Mary's Church in New Haven and some of his parishioners, the Connecticut state legislature on March 29, 1882, officially chartered the Knights of Columbus as a fraternal benefit society. The Order is still true to its founding principles of charity, unity and fraternity.The Knights KofC was formed to render financial aid to members and their families. Mutual aid and assistance are offered to sick, disabled and needy members and their families. Social and intellectual fellowship is promoted among members and their families through educational, charitable, religious, social welfare, war relief and public relief works.
MISSION:
To provide a supportive network of Catholic men, who, in accordance with the principles of our Faith provide works of charity to benefit our parish priests, fellow members and their families and the needs of our community.
VISION:
To be leaders of our Catholic Faith who inspire the men of our Parish to join us as Brother Knights.
---
Charity Donations (July 2022-June 2023):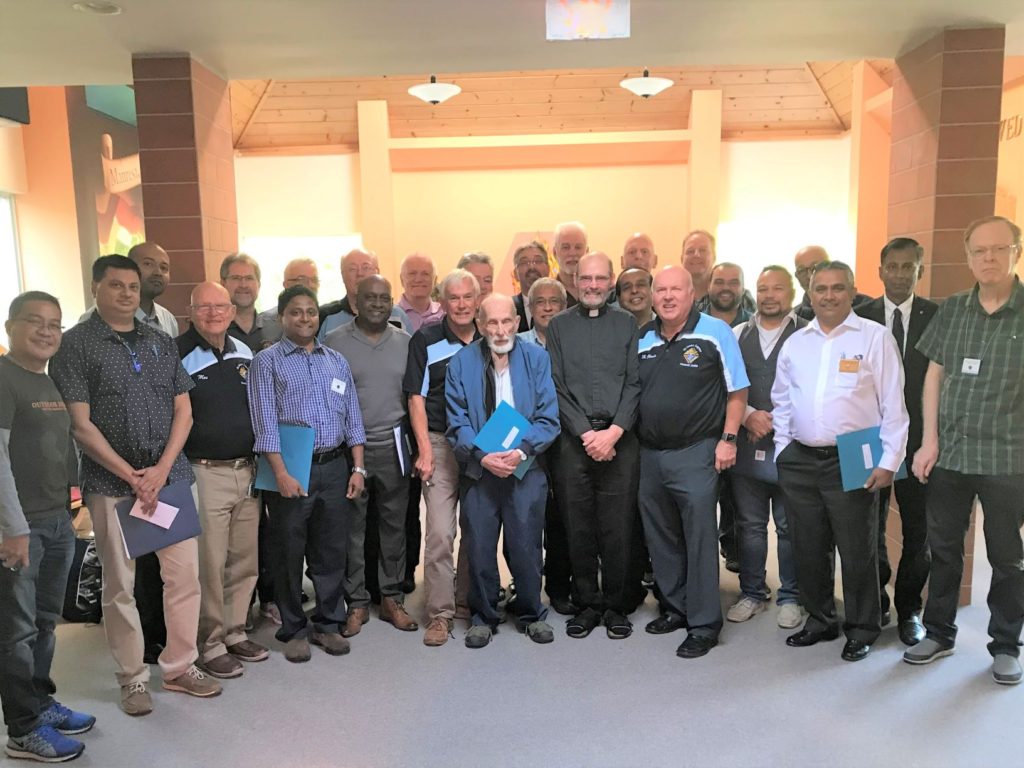 The various activities organized by the council this year raised over $23,000 in charitable donations for:
---
Ajax Pickering Hospital Foundation
Society of Saint Vincent de Paul – Food Bank
St. Paul's On-The-Hill Community – Food Bank
Durham Outlook For The Needy – Food Bank
---
Campaign Life Coalition Ontario
Catholic Family Services of Durham
Chalice Canada
Community Care Durham – Pickering & Ajax
Manresa Jesuit Spiritual Renewal Centre
Ontario Tech University – Indigenous Program
RCIA of St. Isaac Jogues
Rosary Apostolate Inc.
Seminarian Joseph Son
Seminarian Peter Long Hien Tran
St. Augustine's Seminary
St. Isaac Jogues Youth Ministry
---
2020 & 2019 Pickering Civic Award – Service Group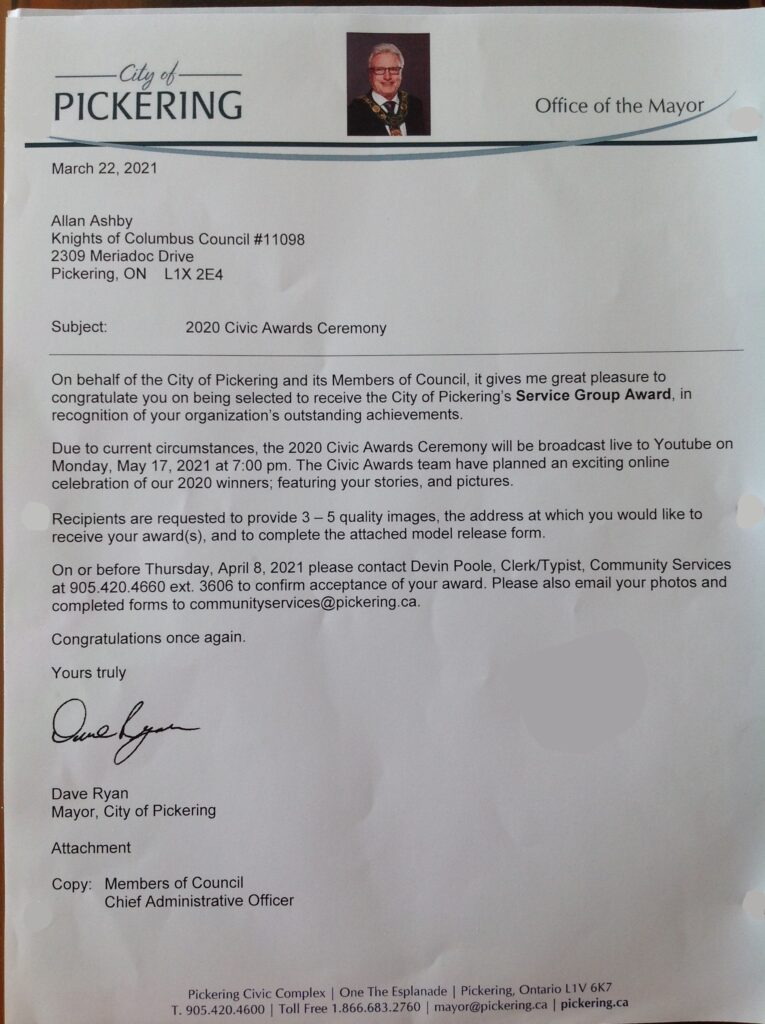 ---
Links:
Donate to Parish:

Donate Now (top right) | Your Parish
click Durham region | Parish = "St. Isaac Jogues Parish, Pickering"

new Pillars FAQ
Supreme KOFC – kofc.org/en
Ontario KOFC – ontariokofc.ca/